| | |
| --- | --- |
| More Issues: | |
| | |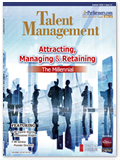 Jul 2018
Issue 31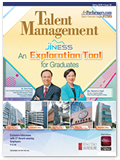 Mar 2018
Issue 30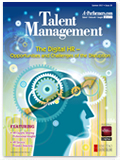 Jun 2017
Issue 29





In today's rapidly changing business landscape, human resources personnel are not only handling routine work and administrative tasks but, on a more important level, they have taken on a pioneering role to nurture new talented cohorts to contribute to their overall business success.

In this issue, twenty-nine award-winning HR professionals and senior management from different well-known companies across a wide range of industries share their successful initiatives and unique experiences in talent engagement. All of them are winners of the 2017 Employer of Choice Awards, organized by JobMarket, as prestigious acknowledgement of their outstanding employee development strategies and practices, setting important milestones for the entire HR industry.




JINESS - An Exploration Tool for Graduates
Campus life is busy: choosing modules, living in residential colleges, working for student societies, going on exchange¡K the list seems endless. Graduates may know little about the workplace and overlook to equip themselves well. Two experienced educators of the Joint-Institution Network for Student Success (JINESS) believed that students should plan for their career ahead during degree study. The four years on campus are defi nitely a time for them to explore the value of life, ascertain future goals and develop marketable and transferable skills. JINESS, with its advance match making function, helps students to know themselves well and facilitate job hunting.......

more...
Established in HK for 40 years Improved Policies to Soar to New Heights


Hong Kong Disneyland Helps Nurture the Next Generation of Entertainment Management Talent


Hang Lung Properties Go the Extra Mile in Talent Management


JLL delivers long-lasting value By Nurturing the Best Talent in the Workplace


Globalisation of Nissin Foods Enables Greater Advancement Opportunities for Local Staff


Utilizing Innovative Technology; Assisting Employees to Grow Their Business Beyond Boundaries


A High-Performance Culture Prioritizing Talent Development


Incubating Talents to Raise Company's Competitiveness; Motivating Employees with Care Culture


Recruiting and Retaining Talents For the Future


Serving Hong Kong for 70 Years Dah Sing Develops Staff's Talent


Friesland Campina Hong Kong: Empowering Employees for Greater Talent Readiness and Succession Planning


Caring for Cruise Line Employees Youthful and Energetic Team Seeking Pleasure in Work


Flexible and Effi cient: Airport Services Staff Embrace a Promising Career Path


Rapid Development; Outstanding the Competitors and Bringing Employees to Fly High


Equipping Talents with Theoretical and Practical Knowledge for their Career Advancement


Creating a Pleasant Work Environment; Supporting Employees' Career Development


We are Artisans, We are K11


Lee Kum Kee: Grooming Talents Beyond 130 Years


Building an "Elite Army" of Potential Performers


New World Development Nurtures a New Generation's Entrepreneurial Spirit and Mastery of the Hi-tech Lifestyle


NWS Builds a Family Friendly Workplace Based on a Caring Culture


Retaining Talents through Caring Expanding through Knowing the Market


Gathering Talents; New Era For the Property Agency Industry


An Integrated Approach to Service Training


Sparkling Workplace with Care and Love


Clear Management Framework; Assisting Employees in Developing a Strategic Vision for Career Plans


Tradition Meets Innovation at UPS Robust employee development programs key to UPS's worldwide success


Maximising Employees' Potential with Flexible HR Policies, Care and Conscience

FEATURE
JINESS - An Exploration Tool for Graduates Campus life is busy: choosing

VIEWPOINT
Challenging, Rewarding Intellectual Journey for Business Professionals

HR DEVELOPMENT
Be the Change: Work Smarter with State-ofthe- art HR Technology

WHAT'S NEW
Hong Kong employers report steady hiring intentions in 2nd-Quarter